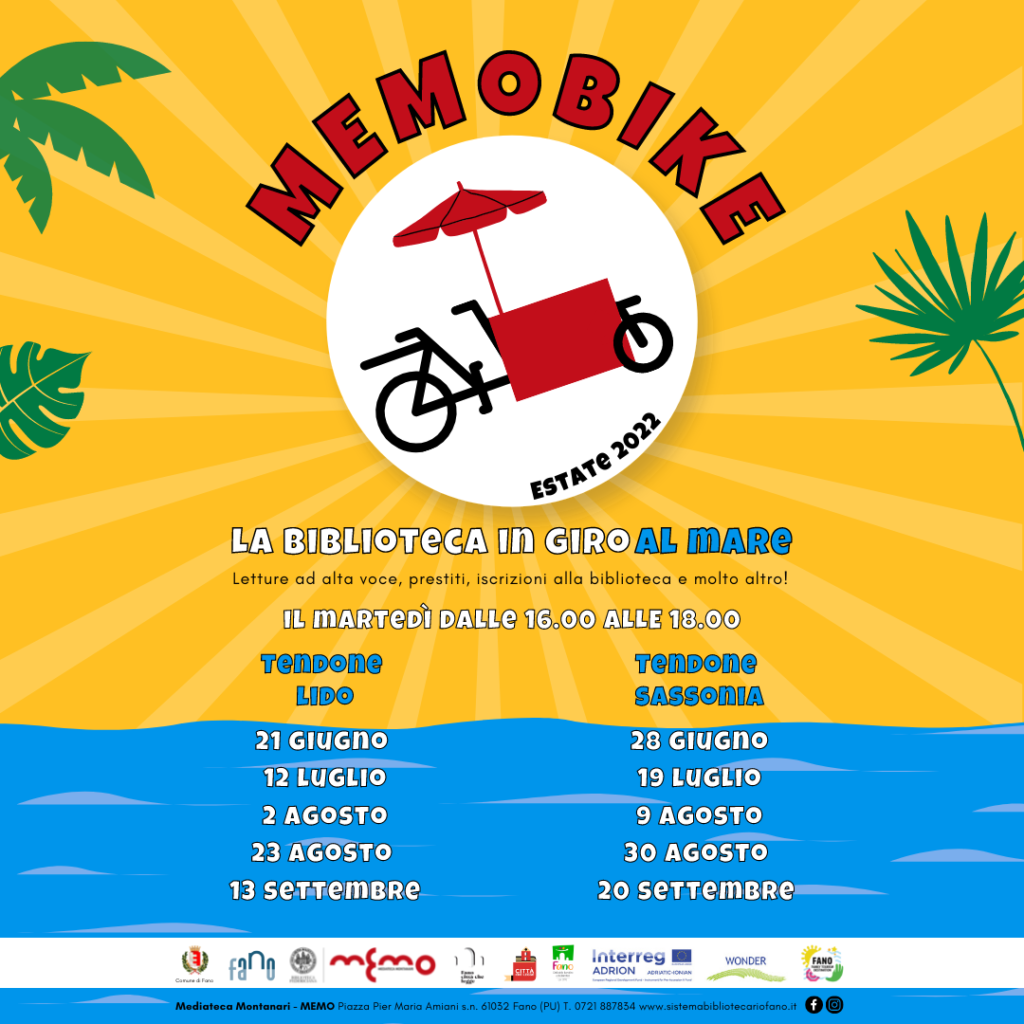 MEMOBIKE – The library around the sea.
MEMOBIKE – Library Out and About is a program supported by numerous groups and associations.
At each stop you will be able to borrow books, listen to readings, sign up for the library and MediaLibraryOnLine.
Appointments
Tuesdays from 4:00 p.m. to 6:00 p.m.
– LIDO TENT: June 21, July 12, Aug. 2, Aug. 23, Sept. 13
– TENT SASSONIA: June 28, July 19, Aug. 9, Aug. 30, Sept. 20
For info and details
+39 0721 887834
www.sistemabibliotecariofano.it