SYMPHONY POP FESTIVAL – Rossini vs. Mozart. Virtuous comparisons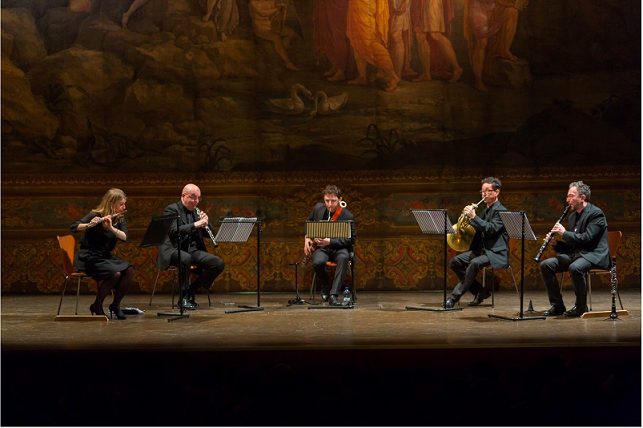 PROGRAM
The curtain falls on the Symphony Pop Festival on Tuesday, Aug. 2, at the former St. Francis Church, where at 9:15 p.m. "Rossini vs. Mozart. Virtuoso Comparisons." A journey through music and words that will feature narration by actor Giuseppe Esposto.
The Wind Quintet of the Orchestra Sinfonica G. Rossini will perform the music of two geniuses in comparison: Gioachino Rossini and Wolfgang Amadeus Mozart.
TICKET OFFICE
FORTUNE THEATER BOX OFFICE
Piazza XX Settembre, 1, Fano – Tel. 0721 800750
Opening hours:
Wednesday through Saturday 5:30 p.m. to 7:30 p.m.
Wednesdays and Saturdays also 10:30 a.m. to 12:30 p.m.
On the day of performance open 10:30am-12:30pm and 5:30pm-7:30pm
Online at www.vivaticket.it
On the evening of the concert, tickets will be available for purchase at the ticket office located at the entrance from 8 p.m.
TICKETS
Concerts at the Rocca Malatestiana
Single seat, 15 € – Reduced (under 30 and over 65), 12 €.
except Belinda Davids Concert 02/07
Xanitalia10 special project
Free admission with ticket pickup at the Box Office
Concerts at the Former Church of St. Francis
Single seat, 10 € – Reduced (under 30 and over 65), 7 €.
INFORMATION
https://www.orchestrarossini.it/concerti/symphony-pop-festival-rossini-vs-mozart-confronti-virtuosi/