---
Fano city of Vitruvius, cradle of art and culture.
Admire the theater, the architectures, unique works of art, and fascinating urban vistas: the undiscovered treasures of a small city with a great history.
A Roman city
Fanum Fortunae owes its name to the goddess Fortune and the temple dedicated to her, erected to commemorate the battle of the Metauro river in which the roman legions defeated the Carthaginian army. It was precisely around the temple that the first settlement sprang up. An outlet to the sea of the ancient Via Flaminia, Fano was walled by Emperor Caesar Octavian Augustus, who built the gateway to the city, the Arch of Augustus, and commissioned the famous architect Vitruvius to erect a basilica here.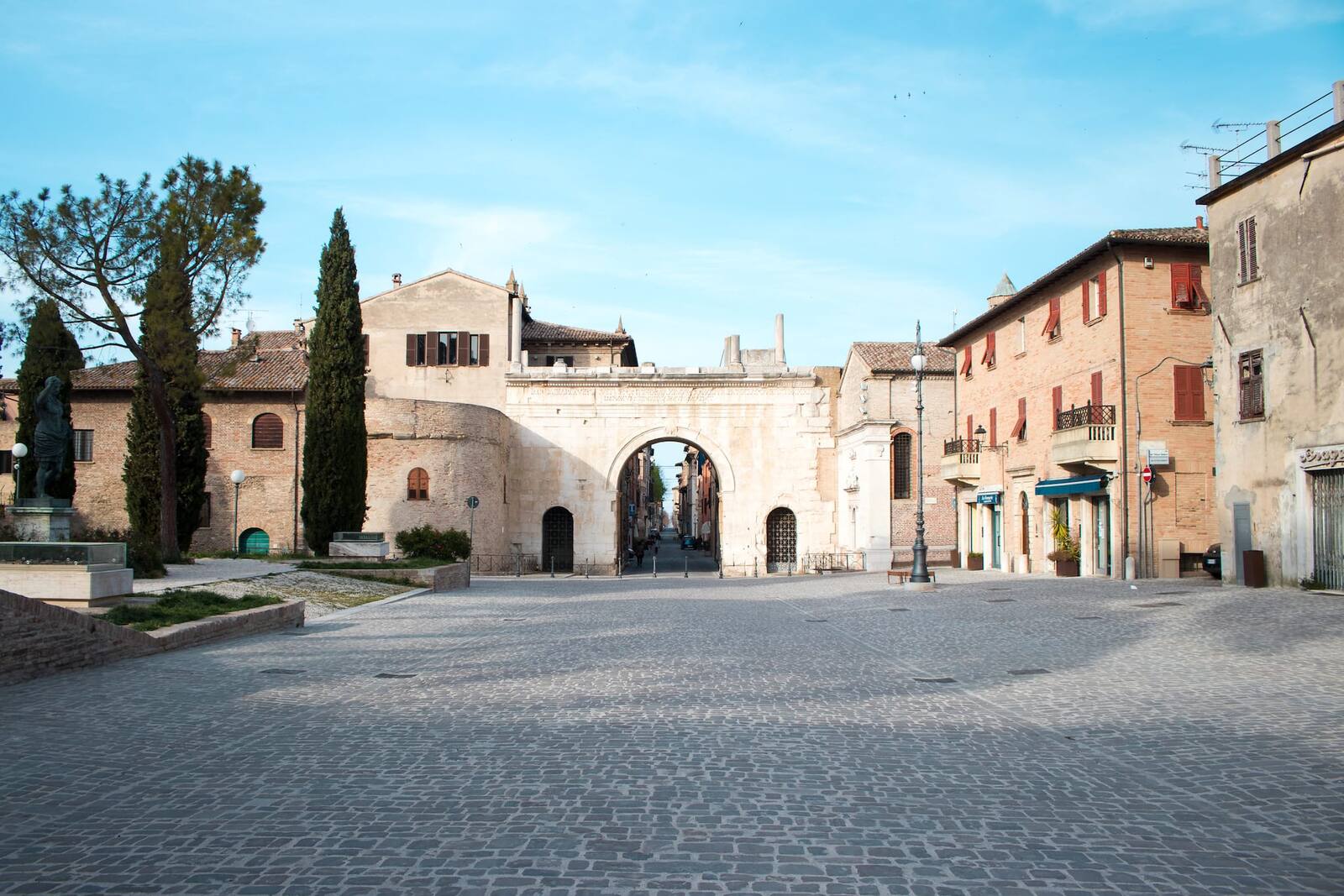 Medieval Fano
From 1339 to 1463 the Malatesta ruled Fano, bringing prosperity and a strong boost to the arts, fostered by the presence of a small court.
The city was embellished and fortified, and the visible traces are remarkable, such as the Palazzo del Podestà, the Malatesta Palace, the Rocca, and the splendid Malatesta Tombs.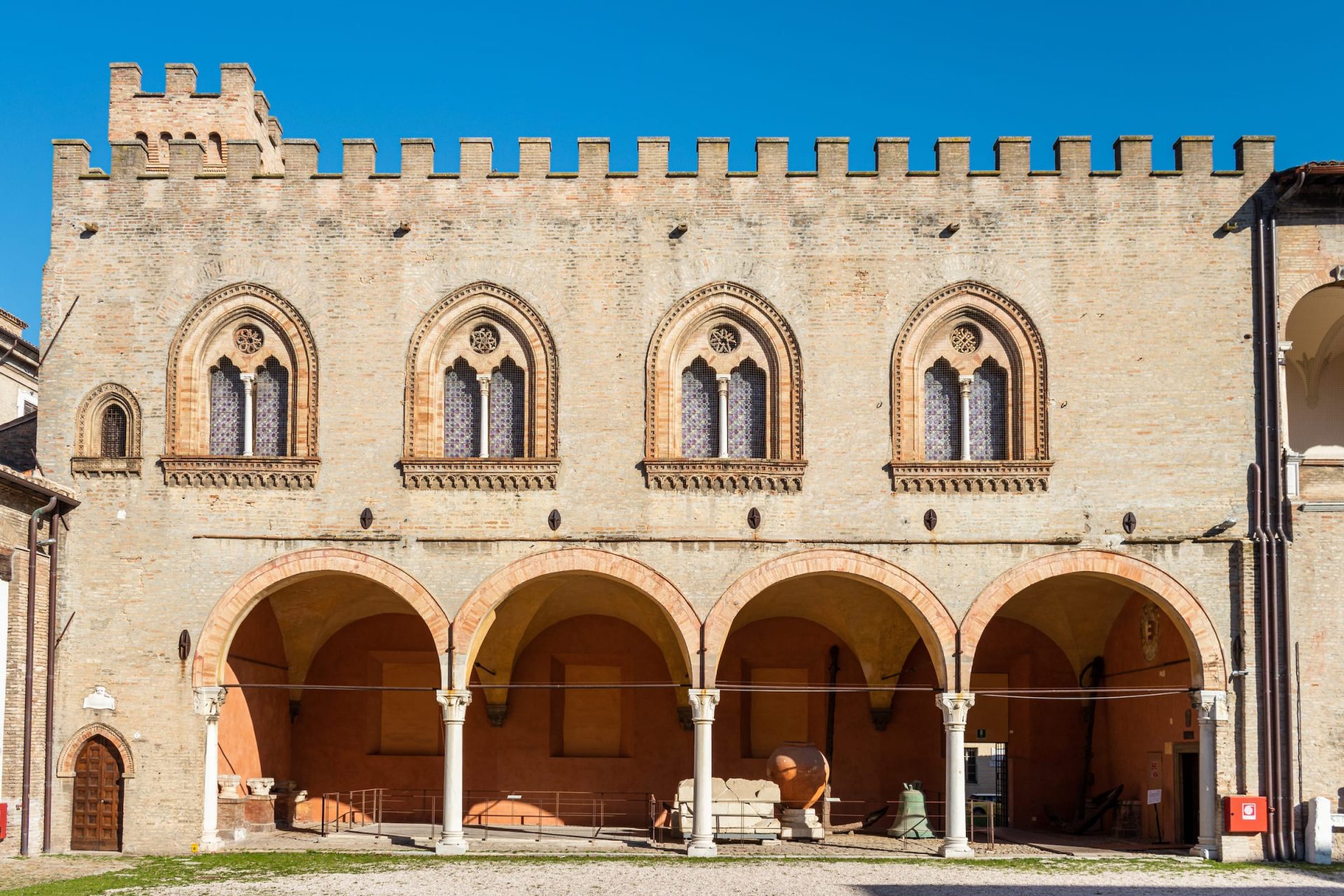 Renaissance in Fano
The itinerary includes visits to churches that holds important paintings, historic buildings of great interest and the Sangallo Bastion, military architecture built to protect the city from Saracen attack by sea.
Baroque Fano
In Fano, Baroque art has given the beautiful Church of San Pietro in Valle, an authentic gallery of gold, stucco, marble and paintings, one of the most appreciated Baroque churches in the Marche region. Of the same style is the Nolfi Chapel, inside the cathedral, with frescoes by Domenichino.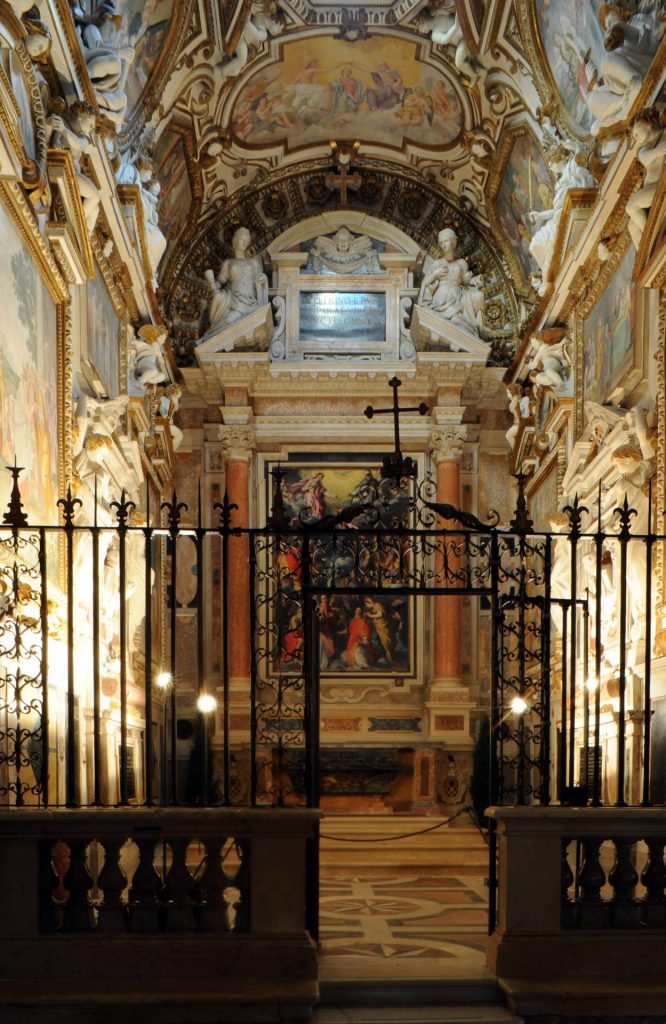 The Museums of Fano
Fano's civic collections are housed within the monumental Palazzo Malatestiano, where the picture gallery houses authentic masterpieces, the Archaeological Section, the Ceramics Section and the Numismatics Section. Significantly enriching the city's historical and artistic heritage are the museums belonging to the "Fondazione Cassa di Risparmio di Fano" and the Diocesan Museum.