Great news for foodies! If you love to experience the pleasures of the table and want to rediscover the authentic flavor of freshly caught fish, it's time to discover Fano Gastronomica.
La Fano Seafood Restaurant Network – promoted by the City of Fano, Department of Tourism – brings together the best seafood restaurants in the city, in a virtuous circuit committed to enhancing the area's seafood excellence and local gastronomic traditions.
Enjoying seafood dishes and pairings offered by the restaurateurs of the Fano Sea Restaurant Network becomes an opportunity to experience local gastronomy that exalts the sustainability of the short and zero-mile supply chain. An opportunity to taste fresh, authentic local products and learn about recipes that best express the culinary art of the area.
Fano's quality catering
The Fano Gastronomica project, is an absolute guarantee of quality dining for those seeking a taste experience that allows them to travel to discover the city's seafaring tradition.
The restaurants of the Fano Sea Restaurant Network, in fact, bring to the table the original flavors of selected local catch from the area's artisanal fishing and aquaculture activities, so as to guarantee the possibility of tasting high-quality fresh fish dishes that are an expression of a short and zero-mile supply chain, certified and sustainable.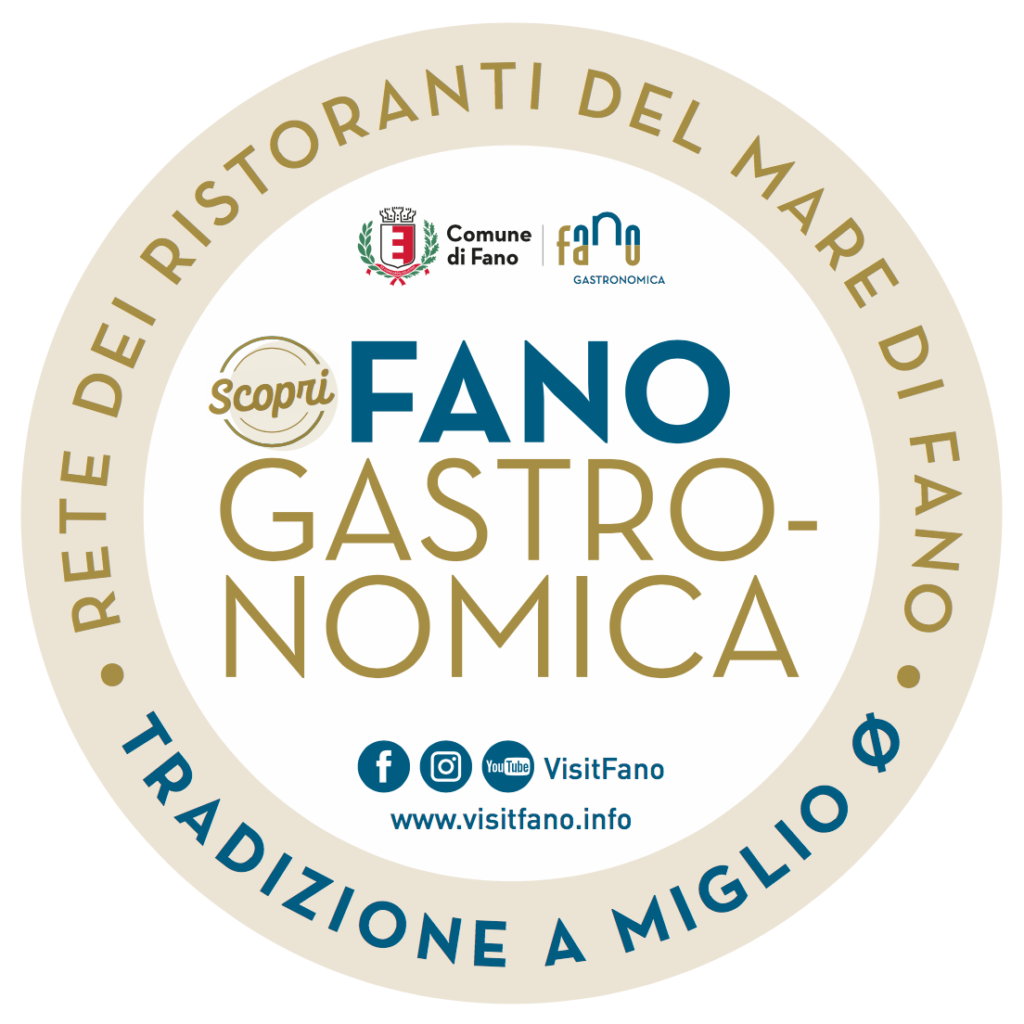 ---
Traditional dishes from the Fano Sea Restaurant Network
By committing to abide by the guidelines and rules set forth in the specific specification drawn up by the City of Fano to regulate adherence to the project, restaurateurs recognized as belonging to the Fano Sea Restaurant Network ensure that they will offer in their menus:
At least three dishes based on local catch that enhance the Network with local fish enterprises, e at least two traditional Fanese recipes, including 'pureed clams,' 'spaghetto alle vongole,' 'Brodetto,' 'bombolini in porchetta,' 'razza con i peperoni,' 'tagliatella con sugo di sogliola,' 'grilled' (rustita) fish, and 'frittura di paranza.
---
Discover Fano's Restaurants by the Sea
Fano's Seafood Restaurant Network now boasts ten restaurants to choose from to discover typical dishes that encapsulate the area's most prized flavors. Through traditional seafood dishes served at the tables of their establishments, they promise to reveal the gastronomic peculiarities of Fano that tell of the deep connection between the city and the sea.
A journey into taste that we recommend taking.
Here the

list of restaurants in the Fano Sea Restaurant Network.

.
For more information, you can call the Call & Go Tourist Information Service at +39 3663426986 (operating daily from 9 a.m. to 11 p.m.).
All you have to do is decide where to start.