Valleys to Discover: exploring the Metaurus and Cesano Valleys
Between the hills and the sea, the territories of the Marche's Metauro and Cesano valleys promise to impress all year round. Rich in thousands of years of history and still unspoiled nature, they offer enchanting views and many opportunities for wonderful experiences related to the precious natural, artistic, historical and gastronomic heritage they hold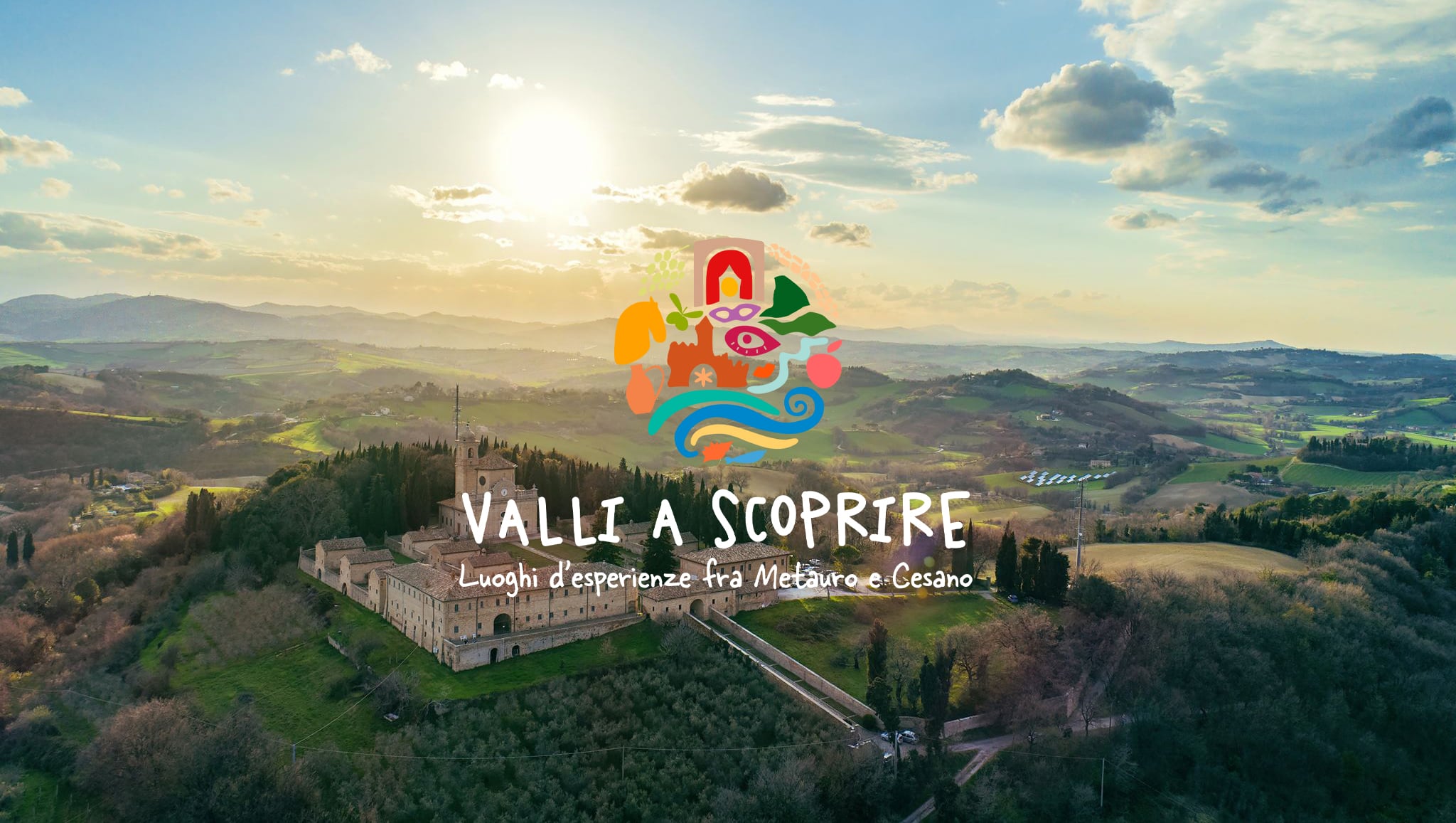 To appreciate the places of enchantment, places of art, traditional flavors and ancient knowledge that make this area unique, we suggest you take a look at the tourism portal Valleys to Discover . A showcase dedicated to discovering the peculiarities and excellences of 15 municipalities in the Metauro and Cesano valleys: Cartoceto, Colli Metauro, Fano, Fossombrone, Fratte Rosa, Mombaroccio, Mondavio, Mondolfo, Montefelcino, Monte Porzio, Pergola, San Costanzo, Sant'Ippolito, San Lorenzo in Campo, and Terre Roveresche.
The website "Valli a Scoprire"
"Valleys to Discover" is an invitation to get to know the artistic, architectural, natural and food and wine beauties of the municipalities overlooking the Metauro and Cesano valleys from the hinterland to the coast. The portal is accompanied by a web app that, with the help of geolocation, provides a direct and immediate map of all experiences, accommodations, restaurants, places and events of tourist interest in this beautiful area.
Conveniently searchable from smartphones, it is configured as a useful tool to easily and immediately find all the information about the municipalities it brings together, from historical information to information about services and accommodations dedicated to tourist reception and hospitality.
Between the sea, hills, medieval villages, fortresses, castles, towers, bell towers, theaters, churches and museums there are many experiences and activities offered to experience the area between Metauro and Cesano in an authentic and immersive way.
There are hiking, biking, sup, guided tours, and themed events that chronicle the traditions and folklore of the two valleys. There is no shortage of itineraries to discover local handicrafts and food and wine, accompanied by tastings of the typical products that best highlight ancient activities and crafts.
Packed with proposals and suggestions, "Valleys to Discover" is an excellent guide to consult if you want to explore the great wealth of the Metauro and Cesano valleys while fully experiencing the extraordinary hospitality this area has to offer.
For more information, visit the "Valli a Scoprire" website or call the Call & Go Tourist Information Service at +39 366 3426986 (daily from 9 a.m. to 11 p.m.).